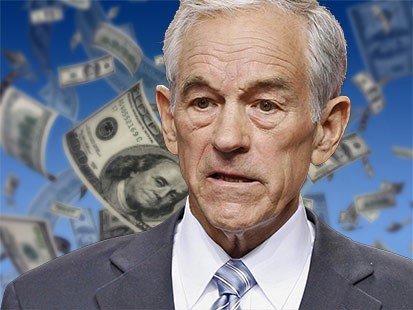 Jagajeet Chiba, Gambling911.com

Originally published November 10, 2007 1:46 pm ET
It's not just Americans betting on Republican candidate Ron Paul to become the next US President. Europeans have been putting their money towards this possibility as well.
Case in point, only a few weeks ago Ireland's largest online bookmaker,
PaddyPower.com
listed the fiery Texas long time Congressman with 8/1 odds of being named the GOP.
On November 10, he came in with 5/1 odds.
Only Mitt Romney (with 9/4 odds) and Rudy Giuliani (11/10 odds) are listed higher. Romney would pay $9 for every $4 bet while Giuliani would pay out $11 for every $10 bet.
"Ron Paul has officially surpassed John McCain among Republicans where oddsmakers are concerned, even around the world," announced Payton O'Brien, Senior Editor of Gambling911.com
See Payton O'Brien quoted in Chief Executive Magazine Here
"He's now favored over Fred Thompson as well, who is listed with 6/1 odds at PaddyPower."
US residents are prohibited from placing bets at Paddy Power.
"The changing line on Ron Paul is being influenced heavily by those residing in Ireland and the United Kingdom," O'Brien states.
Paul's supporters have been deemed "bots" by some in the media whereas Gambling911.com stats show a large number of Ron Paul inquiries coming in from outside the US.
"The world is watching this race closely even at this early stage in the game. They too see Ron Paul gaining ground among Republicans."